La Fenice, unlike similar products on the market, moves away from the stereotype of a sweet and too alcoholic product, but focuses on the richness and enhancement of its main components: Cesanese wine, structured and full of character, with a clear hint of red fruits, black cherries , with an unmistakable sour and uniquely decisive taste, white almond, which gives the whole a velvety fragrance. These ingredients, integrating, manage to give a concert of freshness and almost forgotten flavors.
A new concept of craftsmanship
Find out how La Fenice can represent a new ingredient, chosen by the best Italian restaurants.
Discover the cocktails created with La Fenice, we have created them to offer you a unique balance of flavours.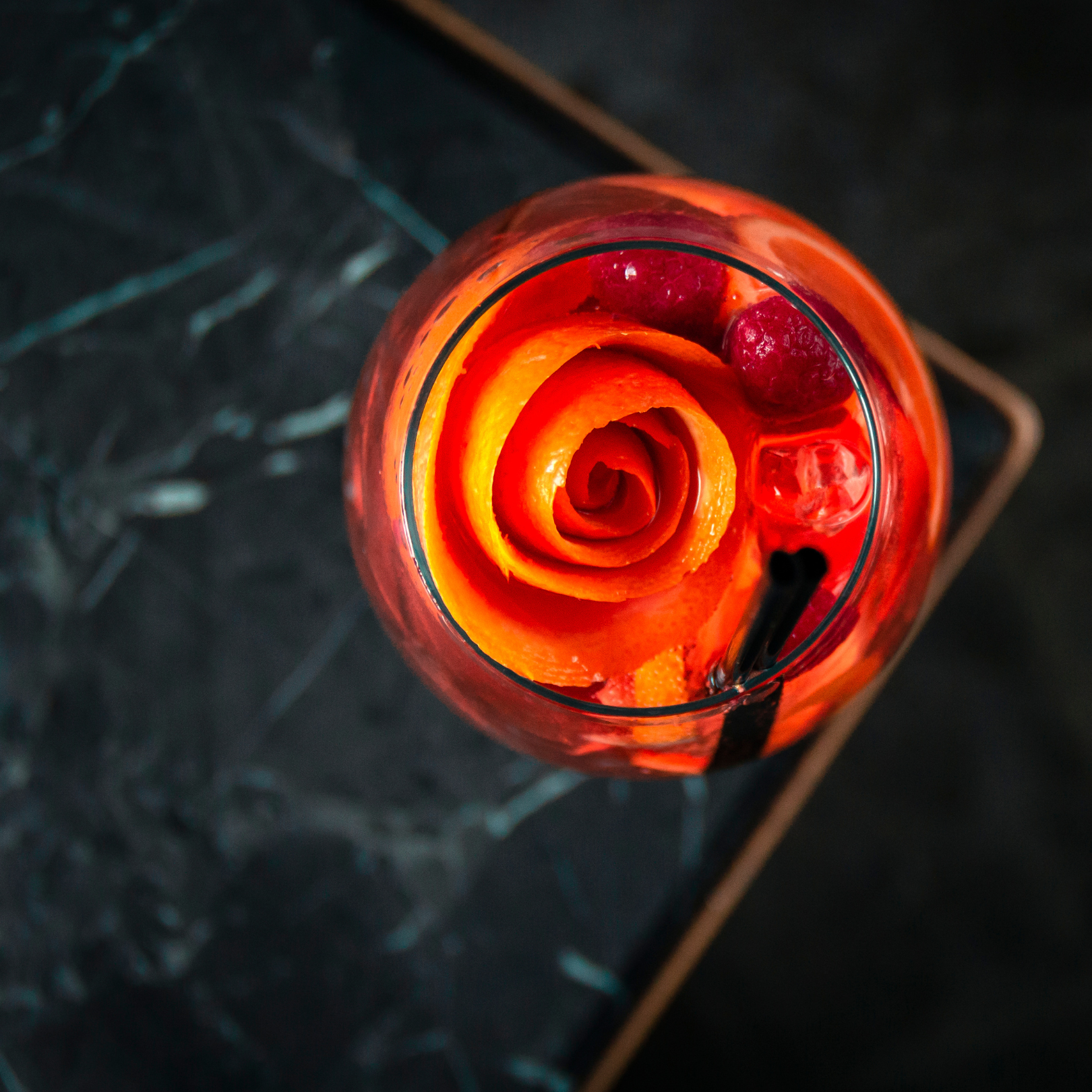 Send us one of your Reds, the Fenice will create your fortified wine, respecting the nuances of the aromas and the taste notes.
Favors, gift boxes and supplies for Catering and restaurants, your ceremony will have a different taste.
We will reply as soon as possible.
La Fenice S.R.L. | Sede Legale Frosinone - 03100 | Via Aldo Moro 233 | P.I. 02661110607
Policy Privacy